---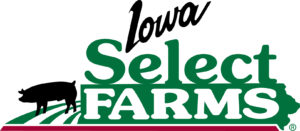 ---
Company Name: Iowa Select Farms
Location: Pocahontas, IA
Website: https://www.iowaselect.com/
Facebook: www.facebook/iowaselectfarms
Contact Number: 641-316-3238
Position: Maintenance Technician
Number of Positions: 1
Job Description:
Responsible for reviewing maintenance work orders, scheduling site visits and completing maintenance and repairs of swine facilities and equipment for Iowa Select Farms production sites.
Details/Benefits:
Vehicle, phone, and tools that you will use on the job are provided.
Monday-Friday daytime schedule
On-call rotation for weekend emergency maintenance needs
Full benefits after 60 days of employment. Our comprehensive package covers individuals and families on health, dental, vision, 401k, short and long-term disability, and vacation
Paid days off at Adventureland and Iowa State Fair
Recognized as a Top Iowa Workplace for the 2nd year in a row
Key Responsibilities:
Work closely with site managers and/or production supervisors to ensure all facilities operate at the highest level of efficiency
Review open work order reports daily to schedule maintenance activities ensuring repairs are made in a timely manner.
Advise site managers and/or production supervisors when items can be repaired rather than replaced.
Utilize the Iowa Select Farms Tools work order system to effectively track all repairs and labor hours associated with each repair.
Manage parts inventory as necessary to complete necessary repairs.
Adhere to ISF bio-security, well-being and safety policies at all times and report to management team any violation.
Qualifications –

Required Education and Experience
A valid driver's license and a good driving record
Knowledge in general construction methods to include welding, plumbing, electrical carpentry
Self starter, highly motivated, and detail oriented
Physical requirements; ability to life up to 40 pounds and climb gates up to 48 inches in height as well as pushing, pulling, bending, and kneeling.
Teamwork and effective communication skills
Preferred:
1 year as a maintenance technician
To Apply: